Library Partners Press (LP Press) 
- Launched, December 2014
The idea:  To publish quality books (in both print and electronic formats) created by Wake Forest University and North Carolina library patrons.  LP Press is a cooperative program established by Wake Forest University, ZSR Library, Digital Publishing @ Wake, and NCLIVE for the purpose of collecting, publishing, and delivering content created by North Carolina library patrons.  
About:  LP Press will routinely select and publish the best book proposals, and render the content as widely distributable texts. All such published materials will be offered back to libraries (as part of NC LIVE's Home Grown Collection, and/or Bibliolab's SELF-E), and each project's author will be paid generous royalties on any and all sales revenue going forward, per contractual agreement and agreed-upon terms. 

Categories:
Creative (fiction, poetry, photographs, art, literary, comic, etc.)

Non-fiction (memoir, biography, history, business, medical, etc.)

Scholarly (textbooks, academic, literary, research, etc.)

Trade (how-to, self-help, cookbooks, travel, etc.)

Children's (fiction and non-, family and parenting, young adult, all ages, etc.)
Enhanced (interactive, web-based, moving images, etc.)
Submissions:  Submissions are to be made through Digital Publishing's submission portal: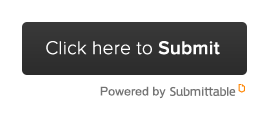 .
Editorial: Library Partners Press will solicit (to be named) members of one or more editorial boards to read and make selections from proposals. The Board will consist primarily of librarians and library staff, though other interested parties may also be considered.
Terms:  LP Press will facilitate the sale and distribution of all editions, in both electronic and print formats, per agreed-upon contractual terms. 

Copyright:  Authors will maintain copyright, and may withdraw publication at any time.  (Creative Commons licenses are encouraged, though not required.)